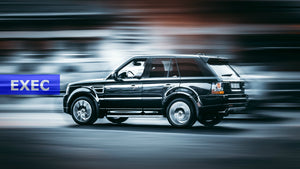 Airport Transportation
There are so many transportation options out there. Frankly, on all of our international travel, we mostly use Uber since we like having all of our receipts in one place. 
Now, in places where we cannot speak the language, Uber can sometimes be a bit tricky. In Taiwan, most Uber drivers do not speak English and for this reason we thought a bilingual service, like all of our service here, was needed.
Let our drivers, that don't look anything like Jason Statham, hold up a perfectly good sign for you at the airport before you arrive.
They will make sure you arrive to your destination in style.