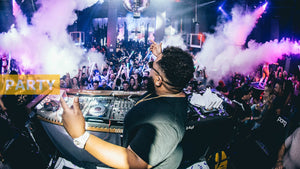 Club Hopping
If you're younger or maybe trying to relive your younger days, let our resident party animals take you on an adventure to Taipei's Hottest night clubs. These are located near Taipei 101 and generally have long wait lines to get into. At Taipei VIP, we think time is more valuable than money and we despise lines.
Let us get you past those in style so you can go straight to the dance floor and dance the night away. Although we won't dance with you (we're working after all), we will be the best wing men/woman you'll ever have and make sure we introduce you to other interested parties that will dance with you.
Want a drink? We'll be there to get you one. Want us to go and deliver a paper note with "Like" or "Do not Like" on it to someone else in the bar.....I guess we can also do that.