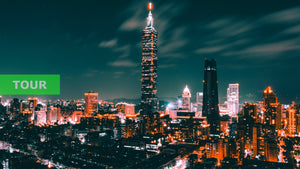 Taipei Landmarks Tour
Taipei has a few landmarks that will make you instafamous. There's Taipei 101, Chiang Kai-shek Memorial Hall (my favorite), Sun Yat Sen Memorial hall, Yanminshan, The National Palace Museum and the list goes on.
In short, wear some comfortable shoes and be ready to exceed your 10,000 steps a day minimum. There's tons to see, people to meet, things to do, and wait! Why are you still sitting there? It's GO time! We're downstairs right now waiting with some Taiwanese Red Bull and a Super Soaker.
See you soon!