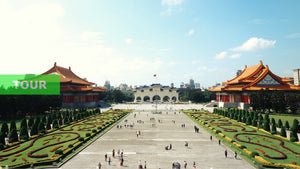 Museums Tour
Who does not like jade made to look like Bok Choy? Yum!
What can we say about all the art in Taipei that has not been said for thousands of years?
If you're interested in the time honored and cultured tradition of walking through halls surrounded by priceless artifacts, our Museum Tour is for you. 
Be warned however, that later when you are sharing all your new found knowledge with your family and friends, they may ask you to be their tour guide next time they are in Taipei. You've been warned.
Fun Wikipedia Fact: The National Palace Museum, located in Taipei and Taibao, Taiwan, has a permanent collection of nearly 700,000 pieces of ancient Chinese imperial artifacts and artworks, making it one of the largest of its type in the world.