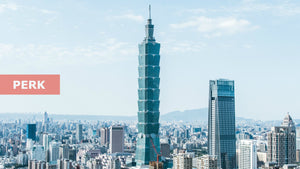 Rent an Office Space in Taipei 101
You: Let's meet at my office in Taipei, I'll send you the address, but I don't think you'll have trouble finding it. 
Them: Ok, why, where is your office? 
You: Taipei 101
Them: What!? Really? I thought you guys were a startup.
You: We are, and we're awesome. See you there!