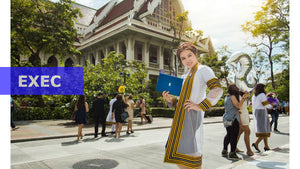 Thai-Mandarin interpreter for Business trip
Business trip (less than 4 people per one group) $NTD 2000 per 1 hours $NTD 3500 per 2 hours $NTD 4500 per 3 hours $NTD 5500 per 4 hours $NTD 1000 for every next following hour (less than 8 hours per day)
Who: Anyone who needs Thai-Mandarin interpreter for business trip.
When: Based on availability in calendar. Please ask if outside of available times. 
Where: Anywhere in Taiwan. P.S. The customer should cover the transportation fee and accommodation fee for me as long as the place is out of Taipei City or I have to stay over night.
How: The customer should send his/her business details to me at least 48 hours before the interpretation. So I can do some research and get familiar with the terminology of the field. In case of emergency the rate might be higher. The interpreter
Info: - Mandarin and Thai mother tongue. English is good. - born and have lived in Taiwan for 11 years - lived in Thailand for 16 years - have been a freelance interpreter and translator for 6 years -Bachelor of Arts, Chulalongkorn University, Thailand, majoring in English -Now study law for master degree in National Taiwan University