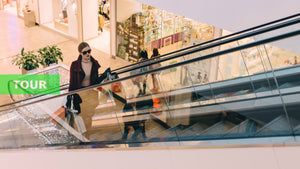 Shopping Areas Tour
Shop till you can no longer stand on two feet (aka Drop!) It like is hot!
Tell us what you would like to buy and we'll find the best place to buy it. Otherwise, give us an idea or just let us take you to a variety of places. The tour will greatly depend on your interests and budget. 
Our Fashionistas will guide you along the way and make sure you pay the right amount for the items you want. 
Don't have time? Send a personal shopper on you errand.