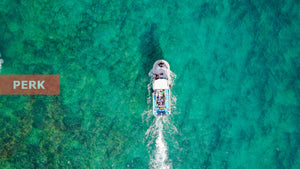 Yacht Party
"I'm on a Boat!"
There is just something about being on the water on a nice sunny day with champagne in your glass, surrounded by beautiful people that makes you feel amazing. 
This is one of our favorite things to do with our friends and the memories shared here are just so very special. We wanted to replicate this fantastic experience for Taipei VIP and take care to make sure everyone has a good time. 
We set off from Danshuei and spend a couple of relaxing hours on the water enjoying each other's company, having some drinks and even singing Karaoke. We also do a lot of waving to other people in boats for some reason. 
Expert Tip: Hold on your glasses! We seem to break a few glasses every time we go out. We've also lost a few hats to the wind so hold on to those as well.